Servus & Welcome
to the Mooshaus
Surrounded by the endless mountain panorama of Kühtai, the 4* superior hotel is located at +2,000 meters.
Directly on the slopes and yet not far from the provincial capital of Innsbruck, the Mooshaus is a place of encounter: of modernity and Tyrolean tradition, of tried-and-tested values and openness to
new and innovation, of families and friends, of well-known faces and new guests. From relaxation and recreation in the warmth and action and adventure in the winter and snow.
Let us take care of you with wellness, culinary and alpine experience at the highest level and look forward to a winter vacation that will be remembered.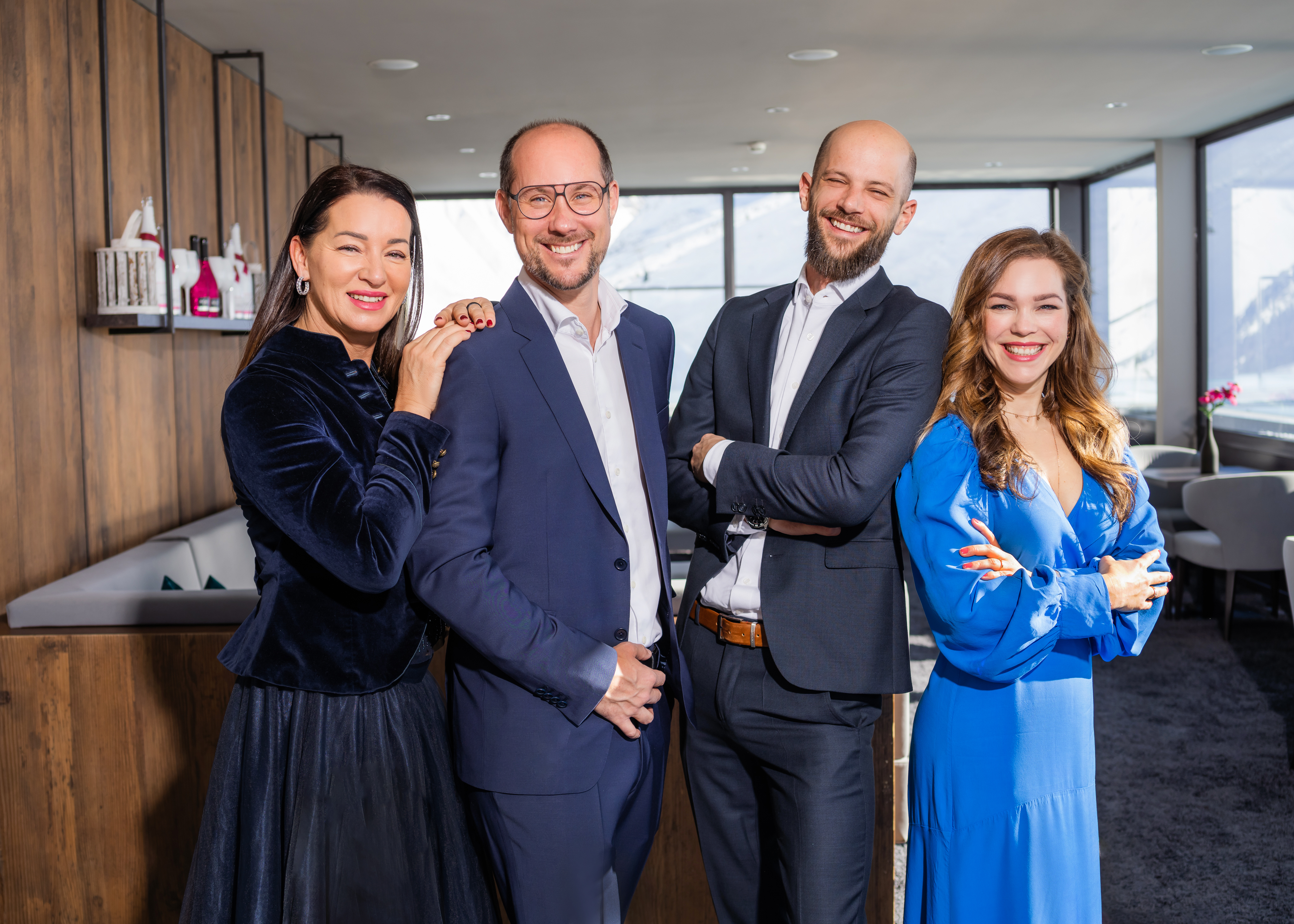 Host with heart & soul
Three generations of the Gerber family (and our little dog) welcome you with the whole team. Together we do our best to give you and your loved ones a stay that will be remembered.
We look forward to seeing you!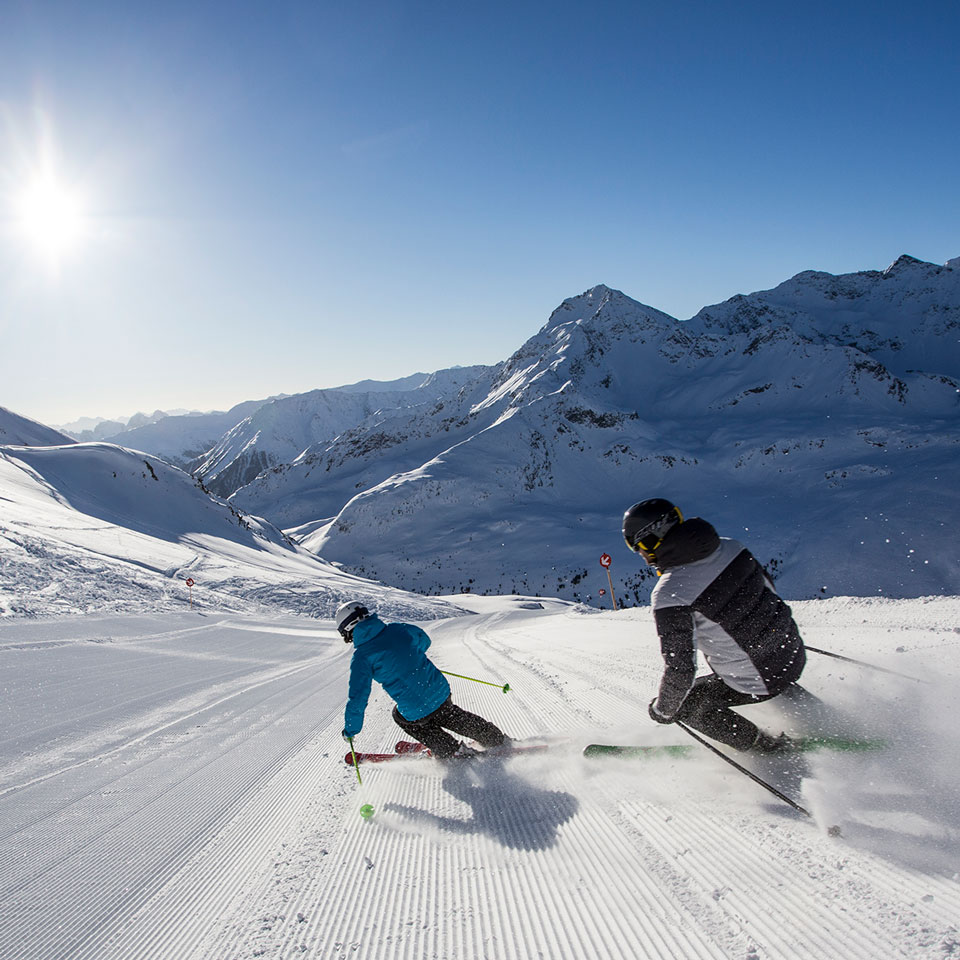 Alpine experiences
at +2,000 meters
The sum of all moments is LIFE.
In all our establishments we always strive to provide our guests with a carefree vacation with highlights for young and old.
Discover our room selection
Living at the highest level
Vacation without renunciation
As a guest with us at the Mooshaus you should miss nothing. Discover our inclusive services for an all-round successful stay.
Included services
Discover our top 10
GERBER MOMENTS
The sum of all moments is LIFE.
In all our establishments we always strive to provide our guests with a carefree vacation with highlights for young and old.
Discover our Gerber moments all around alpine LIVING – and experience a vacation that will stay in your memory!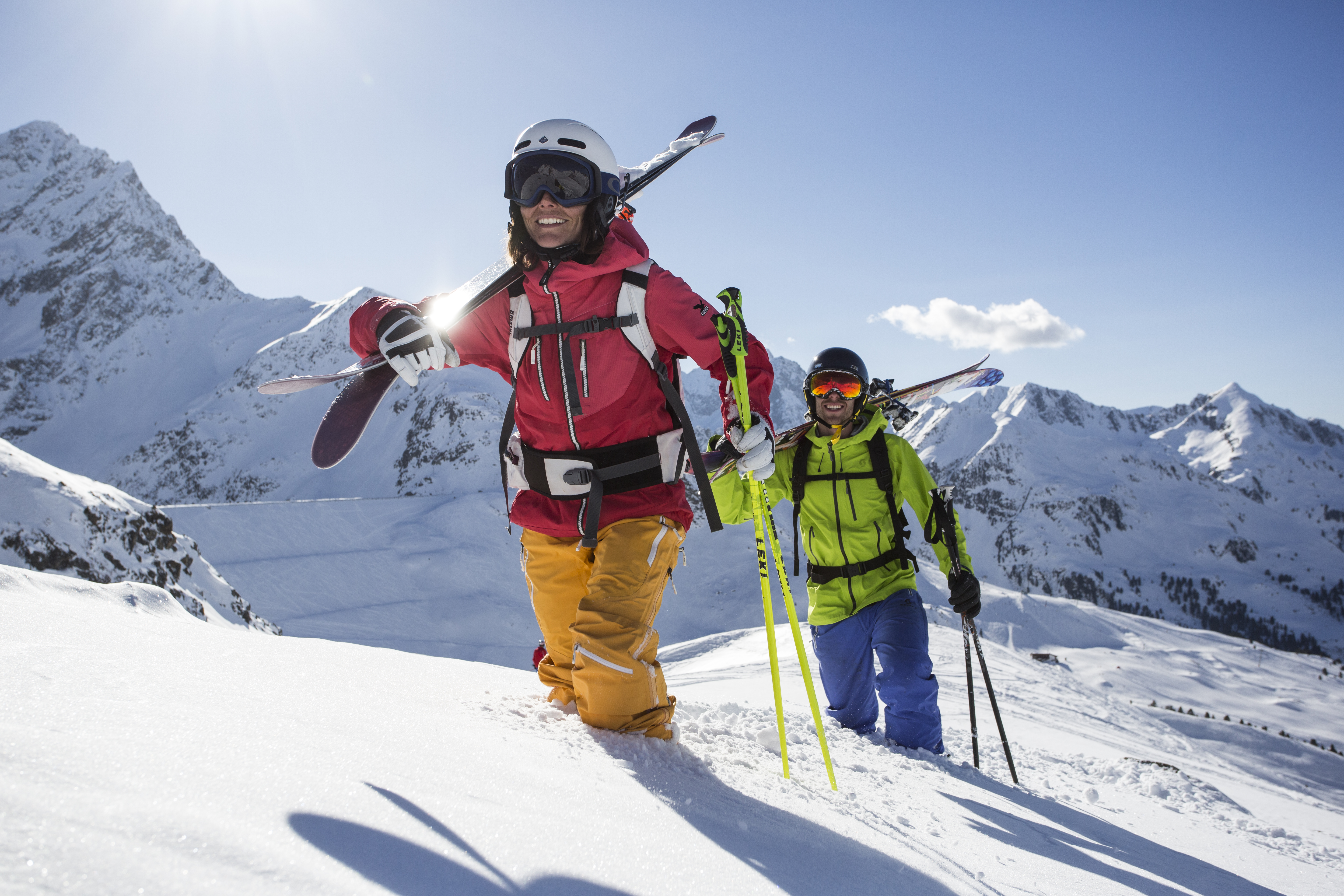 1
Alpine experience off the slope
Winter unlimited: Take a guided ski tour off-piste. Discover the deep snow landscape of the Kühtai while freeriding – experience alpine heights and endless panorama at +2,000 meters.
For the right equipment and tips for every level is always provided with GERBER SPORTS.
Explore more
2
Sun, treats & snow
Maximum enjoyment with all senses – With the warmth of the alpine sun in your face, the Kaiserschmarren at lunch time on the sun terrace in the Mooshaus, the Alpenrose or at the DreiSeenHütte becomes a real treat for the palate.
3
#bestpizza at Da Bruno
#bestpizzainkuehtai? – that comes crispy fresh at Da Bruno from the in-house pizza oven directly onto your plate. Whether to go or on site during an exciting game from the live broadcast. Here you get a taste of Bella Italia even in Kühtai at +2,000 meters
4
LIVING up easy as pie
As a family business, the vacation dreams of our young guests are our top priority.
One of our top highlights, which should not be missing in any winter vacation: A round on the MOOSQuads – here all racers of tomorrow can really step on the gas off the slopes.
Thus LIVING up becomes child's play at Gerber Hotels during the vacation.
5
Fondue-evening on the DreiSeen-Hut
A fondue dinner at the DreiSeen-Hut will make you feel – as we would say – griawég*.
Whether as a couple, with friends or family – coziness and togetherness is written large here

*(Gria-weg | hearty or funny cozy, dear).
6
Excursion into Fine Asian Cuisine
Das Gerbers charms our guests with selected ingredients from Tyrol refined with Asian spices. Let yourself be carried away in an evening full of pleasure and Far Eastern magic.
Who has come here to the taste of Asian erLEBEN at +2,000 meters, should definitely make a detour at our Sushi & Sound events.
7
Ziesel rally in the snow
This is only available at Gerber Hotels: Ziesel rally and Ratrac shuttle to the hut. Those who don't feel enough speed and adrenaline on and off the slopes will get their money's worth with the Gerber Winter Fleet's gopher rally. Those who want to miss out on speed but not on horsepower can look forward to the Ratrac shuttle up to the DreiSeenHütte run by Daniel Gerber himself.
8
The world of wines and spirits
Discover the variety of scents and flavors during a wine or schnapps tasting with our sommelier Markus. From flowery to edgy and fruity to tart – EXPERIENCE the diversity of wine with your own taste buds or get to know the culinary schnapps tradition of Tyrol.
Explore more
9
Experience high-life at the Bar 2020
Here our guests come together to celebrate exuberantly and let life, vacation and experiences live high at +2,000 meters. With our classic drinks, cocktails and varied music, a good mood is ensured until the morning hours.
10
Say Cheeeese
Capture unforgettable winter moments at +2,000 meters with your friends, loved ones or the whole family with our new photo point. Directly on the slopes at the DreiSeen-Hut there is a vending machine ready for this, which ensures that your vacation with us will definitely be remembered.


P.S. In Tyrol, the word "Kaspresskneeeeedl" also brings the perfect photo smile to your face.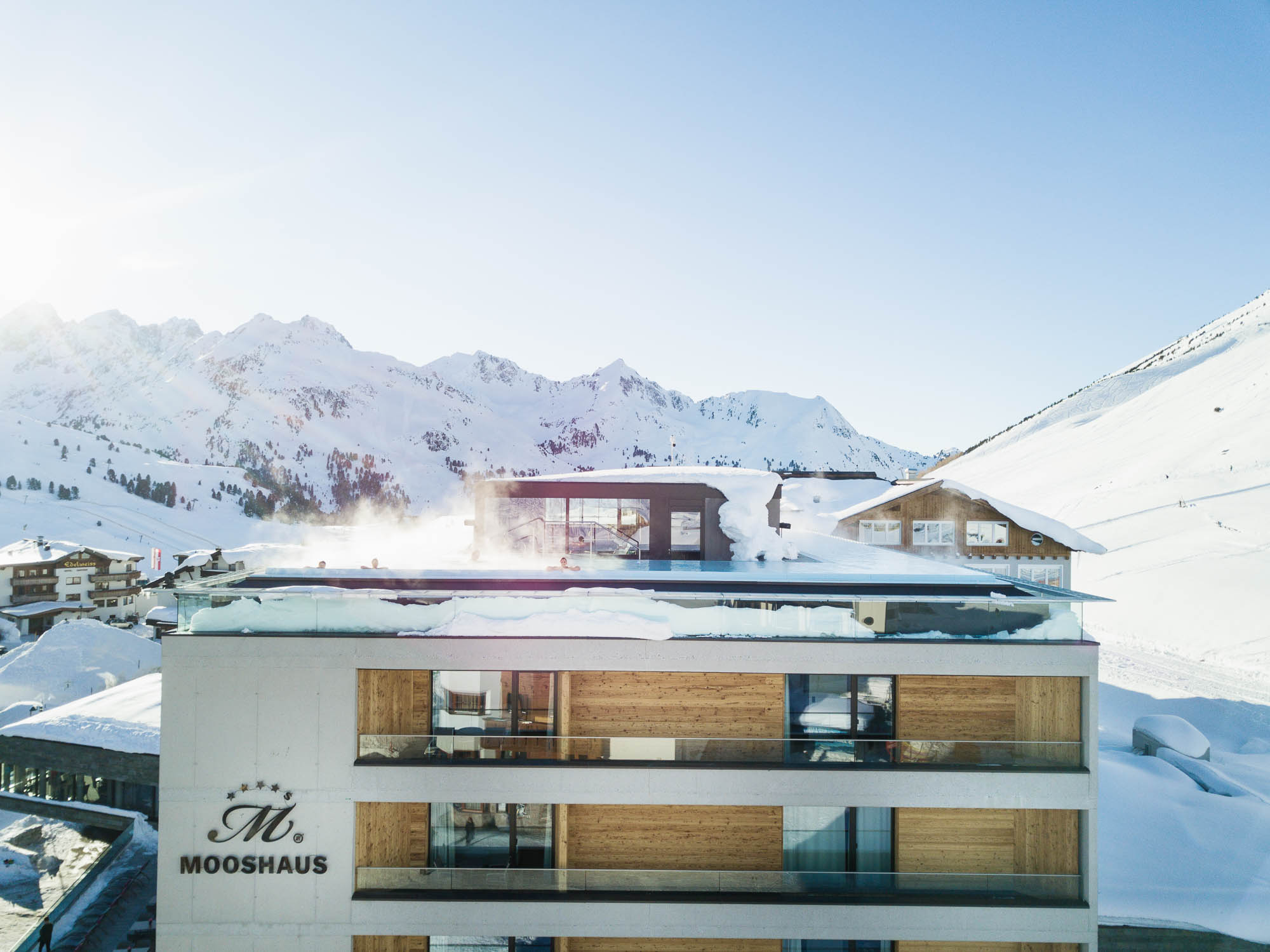 ENDLESS SKYPOOL
Dive down & life high
Dive into the highest infinity pool in the Alps and enjoy the breathtaking mountain panorama of the Kühtais at +2,000 meters. Heated with bioheat & woodchip waste and almost 100 meters long, the Endless Skypool invites you to relax and live high – twice a week even during the Nightswim.

Access from 16 years
Reserve your dream vacation with us at the Mooshaus now. We are looking forward to your request.